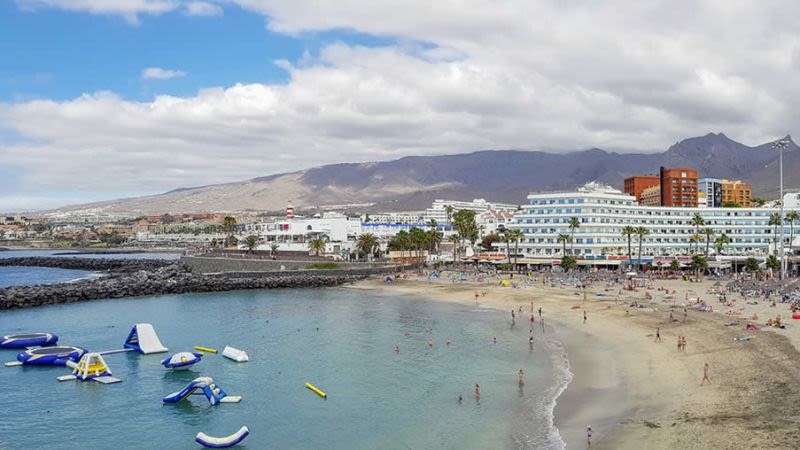 Turismo de Canarias participates these days in the Roadshow Destinazione Spagna, a tour of different Italian cities where they will present what the archipelago has to offer to 200 professionals from the tourism sector.
The event, coordinated by Turespaña through its offices in Milan and Rome, and organized by the Turismo & Attualità publishing group, is taking Turismo de Canarias between May 23 and 26 to the cities of Rome, Catania, Bologna and Milan where attendees are shown the characteristics of the Canary Islands that can be attractive to attract Italian travelers.
The Minister of Tourism, Industry and Commerce of the Government of the Canary Islands, Yaiza Castilla, highlighted that "our objective is to strengthen the Italian market […]. In fact, for this summer the existing routes with Milan and Rome will be reinforced, and new routes will be opened that will connect the cities of Naples, Venice and Turin with the Canary Islands, which means having more than 223,000 seats on direct flights from eight Italian cities."
Specifically, 37 routes are scheduled for the airlines Binter, Ryanair, Easyjet, Neos, Wizz Air and Vueling with a frequency of 73 weekly flights that will connect Rome, Bologna, Milan, Naples, Pisa, Turin, Venice and Verona with Gran Canaria, Lanzarote, Fuerteventura and Tenerife South.
The profile of the Italian tourist is characterized by traveling mainly to Tenerife (44% of the Italians who visit the Archipelago do so), followed by Gran Canaria, Fuerteventura and Lanzarote. Above all, they seek to rest, be with the family and have fun taking advantage of the good weatherthe landscapes and the environment.
Four-star hotels and apartments are the accommodation options most in demand by Italian travelers, 54.9% of whom repeat visits to the Canary Islands to enjoy the beach, walk around the streets and explore the island. During their stay, they spend around 980 euros per trip and stay in the Canary Islands for an average of 10 days.