15 Places You Need To Visit In Ras al Khaimah
Ras al Khaimah has it all from beaches to mountains, ghosts to water parks.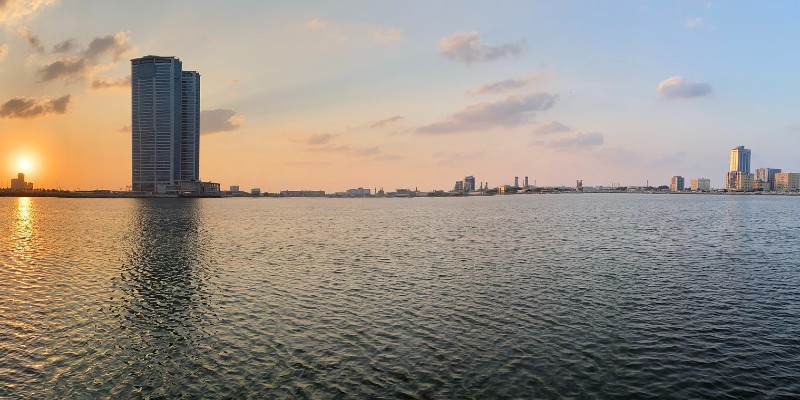 If you've never heard of Ras al Khaimahwhere have you been?!
No, it's okay, we don't mean it. But, seriously you need to hear about these 15 places that will make your trip to Ras al Khaimah so worth it!
---
But why?
One of the seven regions which make up the United Arab Emirates, Ras al Khaimah (or RAK) is an extremely diverse location. If the thought of visiting the UAE has always intrigued you, but you'd like to know the true UAE not the glamorous playgrounds of the rich and famous we see plastered across the internet today. RAK is perfect.
It's perfect because years ago, back when the oil-money started to pour into the nation, the ruling tribe of RAK decided they wanted no part of the foreign rich. This meant large swathes of the region remain relatively untouched by the allure of commercialism and burdening over-tourism.
There's so much to see for travelers of all ages. We've broken it down into these 15 amazing places you have to visitespecially if this introduction alone has been enough to see you jump up and grab your passport.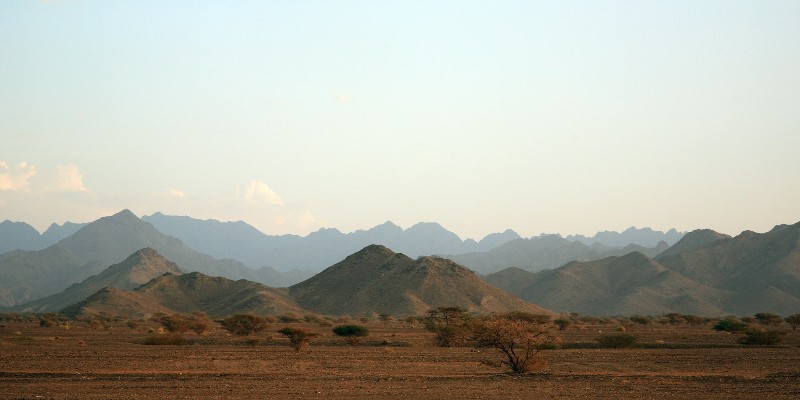 ---
The fab 15
Jebel Jais
Pure
Beaches
RAK National Museum
Hajar Mountains
Jazirat Al-Hamra
Shimal
Dhayah Fort
Wadi Shawka
Khatt Springs
Iceland Water Park
Pearl Museum
Suwaidi Pearl Farm
Saqr Park
Marjan Island
---
Jebel Jais
The tallest point in the UAE, Jebel Jais promises an incredibly memorable day for all. Petrolheads should definitely hire a car and tackle the winding road up to the summit.
This gnarly stretch of tarmac wiggles it's way around the peak including eight hairpin turns on it's way up. Take your chance to tame the track.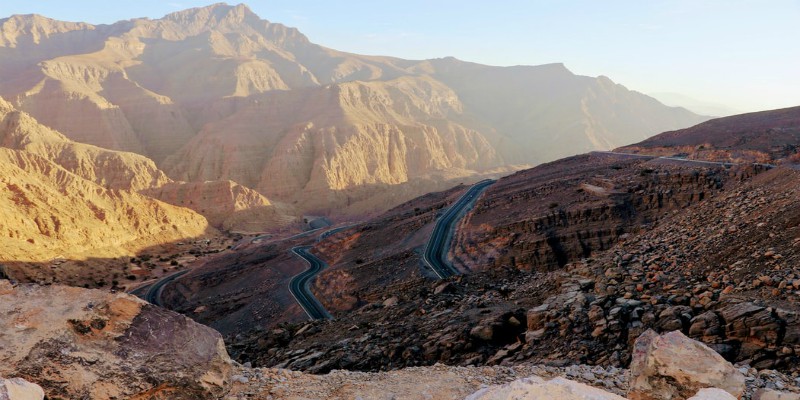 Once at the top head for the seven viewing points at Jet Viewing Deck Park for spectacular views of Ras al Khaimah and the rest of the majestic Hajar Mountains. Stick around to catch an enchanting view of sunset or sunrise for you early starters.
If you're something of an adrenaline junkie, you can't leave without visiting Jet Sky Adventure Park which boasts mid-air obstacle courses, a 15m long sky bridge and the world's longest zipline.
---
1484
While up in Jebel Jais you're bound to work up an appetite rambling across the peaks and taking on all those terrifying activities. Lucky, then you can catch a bite to eat at the highest restaurant in the UAE.
1484 by Puro is, as you may have guessed, perched 1,484 meters above sea level and it serves superb dishes for breakfast, lunch and dinner. The only thing better than the vistas is the food.
---
Beaches
From the skies to the seas, there are incredible beaches dotted all over the UAE and Ras al Khaimah is no exception. Generally the top beaches are found on either the east or west coast of the Emirate.
Some of the favorite spots for getting your beach on in the east of Ras al Khaimah are Al Aqah Beach, Dibba Beach, Sambrid Beach and Sandy Beach.
If you're fixing to stay in the west you might want to hit Al Rams Beach, rak beachand Sidroh Beach.
---
National Museum
The Ras al Khaimah National Museum is perfect for learning more about this incredible region. Now it houses relics from the past, but up until the 60s it played host to the ruling family.
Alongside the artifacts depicting what life was like in the Emirates pre-oil and traditional weapons, one of the museums main attractions are the treaty displays. Manuscripts and documents signifying agreements between the ruling family and the British are accessible on the first floor.
---
Hajar Mountains
The majestic Hajar Mountains will be inescapable on your trip to RAK. Forming the craggy backdrop to many scenes in the region they also offer a plethora of unforgettable activities. Scientists and geologists have been flocking to the mountains for the special igneous rock found there.
Stunning red and dunes and the rust-coloured rocky landscape give this area a real other-worldly feel. Grab the opportunity to take some incredible snaps and tell the big kids you visited Mars.
---
Jazirat Al-Hamra
While we're talking about eerie destinations in RAK, we have to talk about Jazirat Al-Hamra.
Known as the ghost town of Ras al Khaimah, Jazirat Al-Hamra is shrouded in a layer of desert sand and more than its fair share of mystery. Take a tour around this museum-esque town with all it's completely deserted authentic huts and buildings.
Once a thriving pearl-diving community the tiny town's population registered over 2,000 in the 21st century before all the inhabitants mysteriously left it behind. Now, the rumor mill is rife with theories about why the townspeople left their homes.
Some say they left due to ghosts haunting their houses. Whereas another, maybe more plausible explanation, was that they left after feeling the pull of the oil money in Abu Dhabi after the RAK ruling tribe showed now signs of allowing the riches to infiltrate their Emirate.
---
Shimal
This small village in the shadow of the Hajar Mountains is actually a UNESCO World Heritage site. Home to hundreds of ancient tombs dating back as far as 1300BC to the time of the Umm-an-Nar.
Husn al-Shimal Fort is perched at the top of the site and offers unrivaled views out across the whole place. It's definitely worth a the walk up for the views of this venerable place.
---
Shopping Malls
If all those ancient wonders have you pining for a touch of modern luxury and you have a taste for a bit of retail therapy, you're in the right place. Ras al Kaimah is home to three large malls Al Hamra, Manar & RAK Malls have everything you could ever want from a shopping spree.
Far from your local shopping centre, these three go further than housing the local Poundland. With everything from designer outlets through to entertainment centres, cinemas, waterfront promenades and even water sports they have it all. Yeah, that's right, water sports at the mall.
---
Dhayah Fort
Stepping back in time again, Dhayah Fort is a popular tourist attraction in RAK. People have been settled in the area of ​​the fort since the third millennium BC. The Dhayah Fort we see today was originally built in the 19th century, constructed on ancient foundations.
The fort played an integral part in the defense of the region from British invasions of the early 1800s. Eventually it felt into the hands of the Brits after the indigenous tribes surrendered following a bloody battle which saw large parts of the fortification destroyed by a huge cannon.
Carefully restored using ancient techniques in the 1990s the fort now pulls tourists from all over the world. Offering incredible views out over the area, from the Arabian Gulf to the Hajar Mountainsyou can see it all!
---
Wadi Shawka
A beautiful hike for all the family to enjoy. If you're traveling with children, this one's for you. Although we've called it a hike, it's about 10km long and relatively flat, perfect for any fitness level.
Essentially the walk takes you around a big loop through all the incredible scenery in the area. Get ready for plenty of stunning photo ops, unique wildlife spotting and maybe even a dip in some of the cooling pools too.
---
Khatt Springs
If that dip in the pools at Wadi Shawka has whetted your appetite for some watery fun, then Khatt Springs is perfect. Take a walk around this interesting area where hundreds of archaeological sites have been investigated.
Once you've had a walk around the sights you'll be ready to take a dip in the soothing mineral hot springs. The waters are said to have regenerative properties, so you'll leave feeling rejuvenated.
---
Iceland Water Park
One more wet play spot to know about, especially if traveling with little ones. A winter themed water world awaits in the arid surroundings of Al Hamra about 30-minutes from RAK City – a strange concept to pull off, but someone seems to have managed it.
Iceland is actually the largest water park in the UAE, so it's a popular spot for tourists and local families alike. A plethora of slides, wave pools, and swimming areas.
---
Suwaidi Pearl Farm
Expand your knowledge of the pearl farming culture and take some time to explore an area of ​​astounding natural beauty.
Now open to the public the experienced farmers here still find these gems in the area to this day. Find out how techniques have changed over time and peer into the beauty rich waters of the natural lagoon.
---
Saqr Park
Much like the parks we see in the UK Saqr Park is a vast green space aimed at family fun. With a plethora of activities to help keep members of your family of all ages busy for hours.
From a skate park to a play area with swings and climbing frames through to a body of water which you can explore with a pedal-boat. A really wholesome place to spend a few hours as a family.
---
Marjan Island
One place you have to visit in RAK is Marjan Island.
Marjan Island is a man-made archipelago consisting of four coral-shaped islands. A marvel of modern engineering which is packed full of things to do and sights to see. From a huge waterfront through to shopping areas and incredible beaches, it has it all.
The island also represents an excellent location from where to base your UAE adventure. It even boasts the largest resort in the Hampton by Hilton collection and the first resort in the range to boast an all-inclusive offering.
Hampton by Hilton Marjan Island resort is the perfect place to lay your head while you explore these 15 amazing activities. Plus, because it's all-inclusive you don't have to worry about finding somewhere for dinner after a day of adventures.