The lonely and hyper-connected society in which we have had to live is facing a change of era. Despite this new era, marked by the pandemic, the war and the script twists to come, the artistic director of the Teatre Nacional de Catalunya (TNC), Carme Portaceli, defends that the theater still remains a space in the to be accompanied, feel and live other worlds. With the desire to preserve a social ritual that, for the moment, survives the social networks and the hubbub, Portaceli has configured a season that calls for awareness and conscience, but also for joy, based on the words of Almudena Grandes: "Over time I understood that joy was a weapon superior to hatred, smiles more useful, more ferocious than gestures of anger and discouragement."
In this need to think and reflect on what surrounds us, the TNC will open the 2022-23 season with essay on blindness by the Portuguese José Saramago, a work already written from his exile in Lanzarote that has ended up revealing itself as premonitory. With dramaturgy by Clàudia Cedó and direction by Nuno Cardoso, this adaptation will be the first co-production with the Teatro Nacional São João, where it will premiere before arriving in Barcelona and continuing its tour of the Portuguese country. A cast made up of Portuguese and Catalan artists will bring the story of a plague that spreads out of control and to which increasingly repressive restrictions are applied, awakening the wildest instincts of a society that loses everything from one day to the next. The international quota will be completed with a marked Belgian accent with the company Peeping Tom with triptychY Bovaryshow in Dutch directed by Portaceli.
Saramago, who this year celebrates the centenary of his birth, will be followed by flood zone, a work by Marta Barceló that will revisit the torrential rains that took place in 2018 in Sant Llis, a small town in Mallorca, and caused a dozen deaths. The present will be seen again in Moriu-vosa reflection on the abandonment to which older people are condemned, and bonobo, an approximation to what could have been the personal stories behind the attack on La Rambla. Refugee distress will be addressed in stone soupa children's story about how teamwork can win over individualism, while a Europe at war and in crisis will be present in the alchemistadaptation of the novel by Marguerite Yourcenar, with a translation by Sergi Belbel.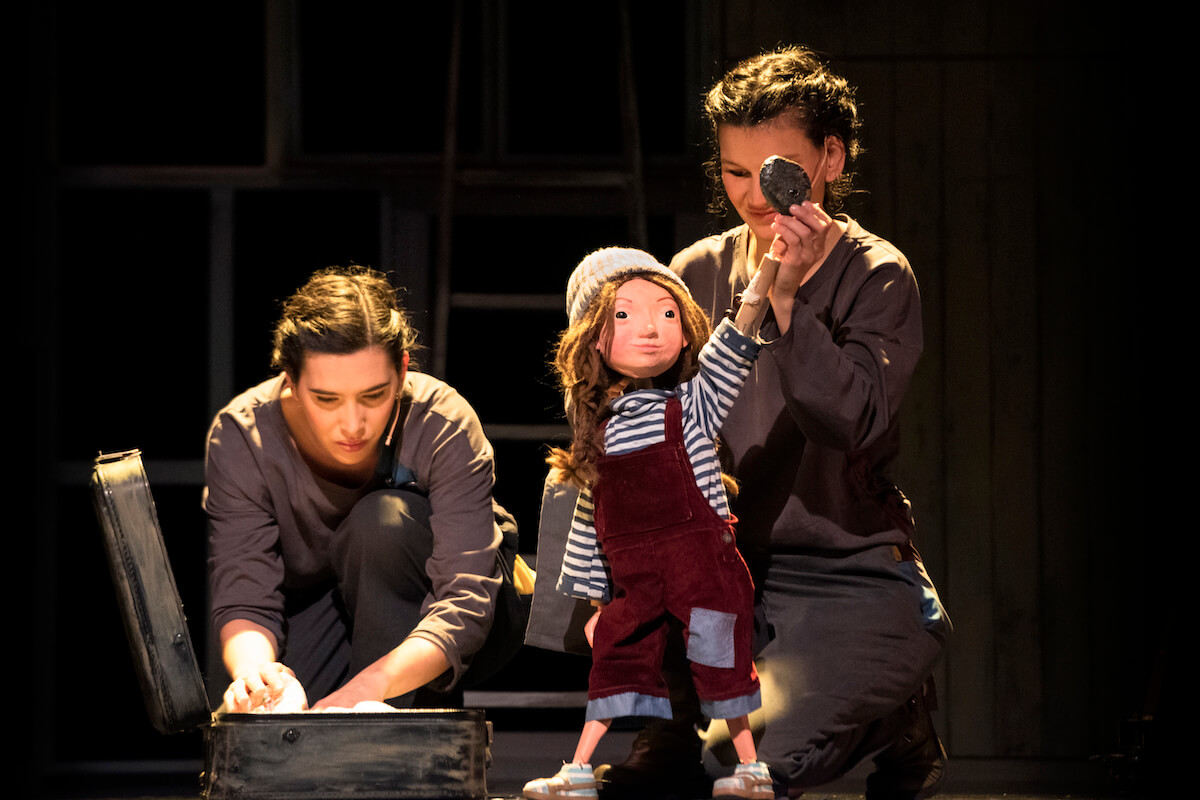 a moonless night by Juan Diego Botto, one of the great successes of this season and winner of the National Theater Award, will finally arrive in Barcelona, ​​after having stopped in Badalona, ​​El Prat de Llobregat, Granollers, Mataró, Viladecans and Manresa. Botto makes himself the sole owner of the stage with few elements and masterfully interpreting an unknown Federico García Lorca. A heartfelt and bitter work, still tinged by echoes of the past that are becoming more and more present. Blanca Portillo will also come with Silencethe dramatization of the speech that Juan Mayorga made for his admission to the Royal Spanish Academy.
The new season will also have room for classics, with examples such as Terra Baixa by Angel Guimera. Portaceli is in charge of the direction and signs the dramaturgy with Pablo Ley. "I have wanted to approach this text for many years", has recognized the artistic director of the TNC, as she already did at the time with The auca of Senyor Esteve by Santiago Rusiñol. Under a contemporary look, Terra baixa (reconstruction of a crime) The story of Manelic, Sebastià and Marta will move away from the rural drama, and will be set in the setting in which Guimerà presented it, the industrial and class-struggle Barcelona of the late nineteenth century. Othello by William Shakespeare will be another of the classics that will be present, but with a completely different version that will vindicate the figure of Desdemona through the circus and with the adaptation and direction of Alba Sarraute. Will also be momo by Michael End.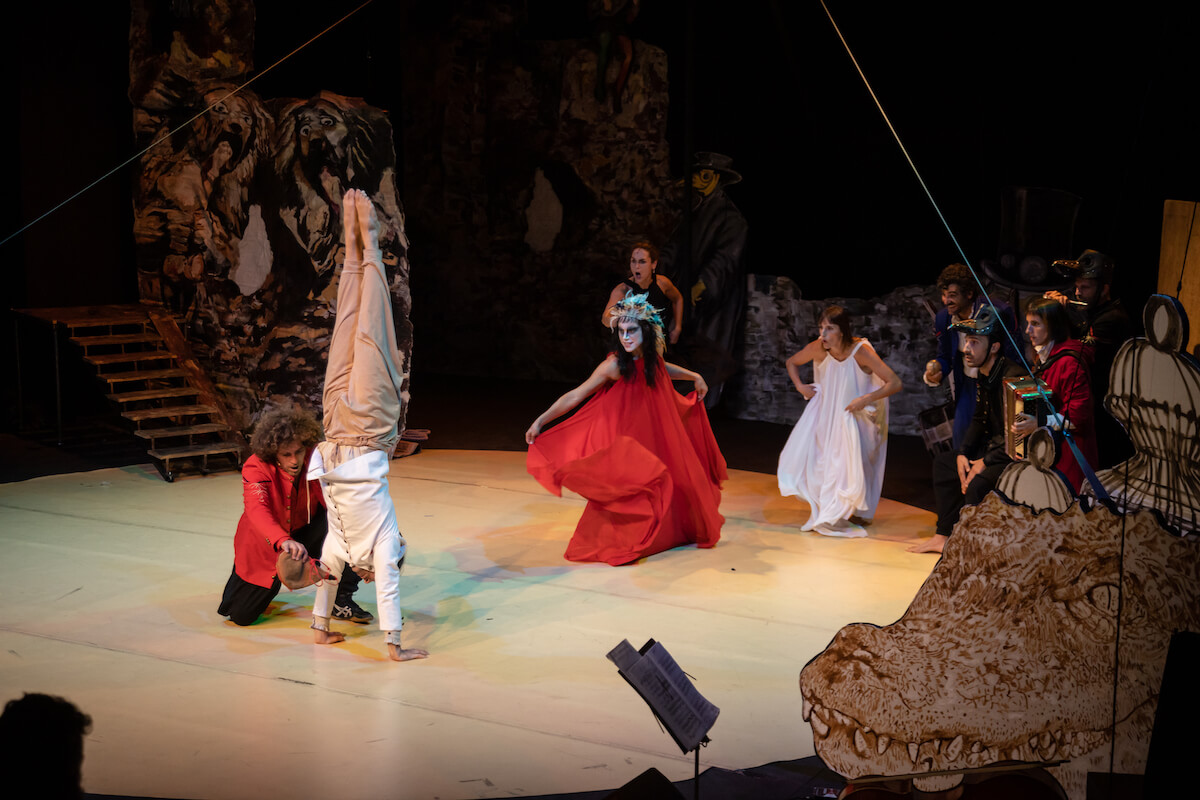 Not to forget the joy of Grandes, MDR He will also resort to the circus with three clowns who will question the arbitrariness of justice. talking heads will bring the monologues about three women to whom life has passed them by, wrapped in the humor of Alan Bennet. Lurdes Barba, Imma Colomer and Lina Lambert will be in charge of interpreting life in its most everyday and authentic moments, talking nonstop. And, if someone dares to dance, they can do it in Literary Ballsan experiment in which four authors lock themselves up for 48 hours in the TNC to write a work with eight hands, in which each scene ends with a popular song, which forces the audience to get up from their chairs and let themselves go.
These will be some of the proposals that will configure the new season of the TNC, Portaceli's second as artistic director. A total of 31 shows, with nine own productions, 12 guest companies and nine co-productions with other facilities. Without even wanting to take stock of the current season, Portaceli has pointed out that 55% occupancy has been achieved, with an increase in younger viewers. To continue attracting them, for next year, discounts of 50% will be offered to those under 35 years of age, with tickets at ten euros. For the rest of the public, season tickets are already on sale, with discounts of up to 45%.