We left two weeks in Mexico with the family, during the winter holidays. here is our circuit in the Yucatan: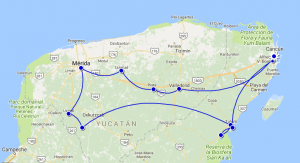 The best season to go to Mexico with the family: the ideal time to discover the Yucatan is during the "dry season": Christmas vacation (but there are a lot of American tourists and the prices go up!), or even better, during the winter vacation. In February, the Riviera Maya is 30° at noon! Summer, as in all tropical countries, is not the most favorable (rains, tropical storms, etc.)
There are direct flights from Paris to Cancun on Air France. This is the least tiring option with children, but of course not the most economical. You can also search for the best rates on Skyscanner, and see all the possibilities available to you . The time difference is important with Mexico, and there is no miracle recipe, but a few stuff all the same !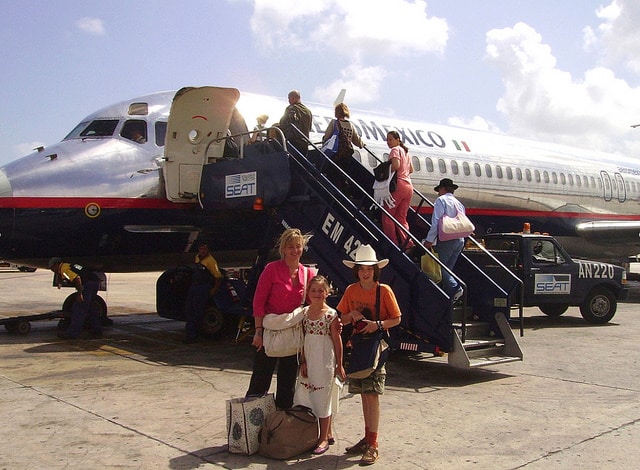 If you do not have the desire or the time to organize your trip yourself, you can use a tour operator like Evaneos which offers tailor-made "Yucatan family" tours, with local agencies who know the terrain well.
Getting around the Yucatan : we opted for the rental car, very practical when traveling with family. Getting around is simple and pleasant: well-maintained roads, little road traffic, and the distances between the sites are not very great. Good news for the children: the roads are straight, flat, without bends – sometimes even a little monotonous! – but at least there's no heartache! Mexico with family
On the health side: avoid tap water and prefer bottles. Just in case, we take our aid kit. There are almost no mosquitoes during the dry season! You still have to to protect yourself in the evening: repellents, pants and long sleeves, but it is not necessary to take an anti-malarial treatment.
Visits to Mayan sites : the myths and legends of the Mayan culture are fascinating for children: tell them about human sacrifices, the serpent god Quetzalcoal, the arrival of the gold-thirsty Spanish caravels… Anyway, you won't be able to visit all the sites, at the risk of getting tired of them: every other day seems like a good rhythm to me. And above all, practice alternating: a site visit in the morning, or at the end of the afternoon, to avoid the heat, and a good beach or swimming pool session!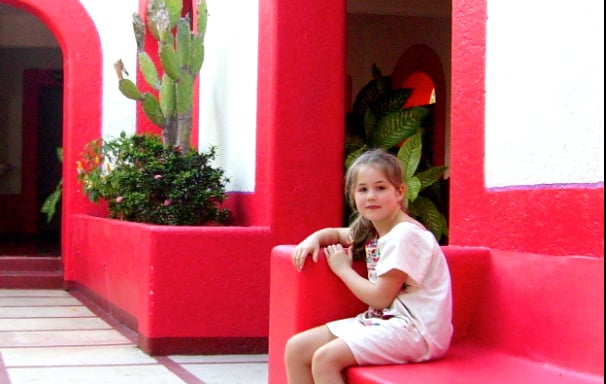 Security issue: sincerely, in Yucatan, I never felt in danger. It is a very touristic region, moreover endowed by the state with a "tourist police". Of course, I wouldn't say the same thing about Mexico City, or other large Mexican cities… Respect the usual rules of caution: no jewelry, watches and cameras that are too flashy and therefore too tempting, and no car rides. car at night.