The parks of course, but much more.
We tell you vacations in Orlando, Florida with children, you think theme parks… If you have already done them, or your children are too small to enter, here are other ideas to keep them all busy: a the farm, a bit of zipline, trampoline or cycling, a few splashes in a swimming pool and slides on a toboggan… In short, it won't be a restful holiday, you have been warned!
I prefer games
Parks in Orlando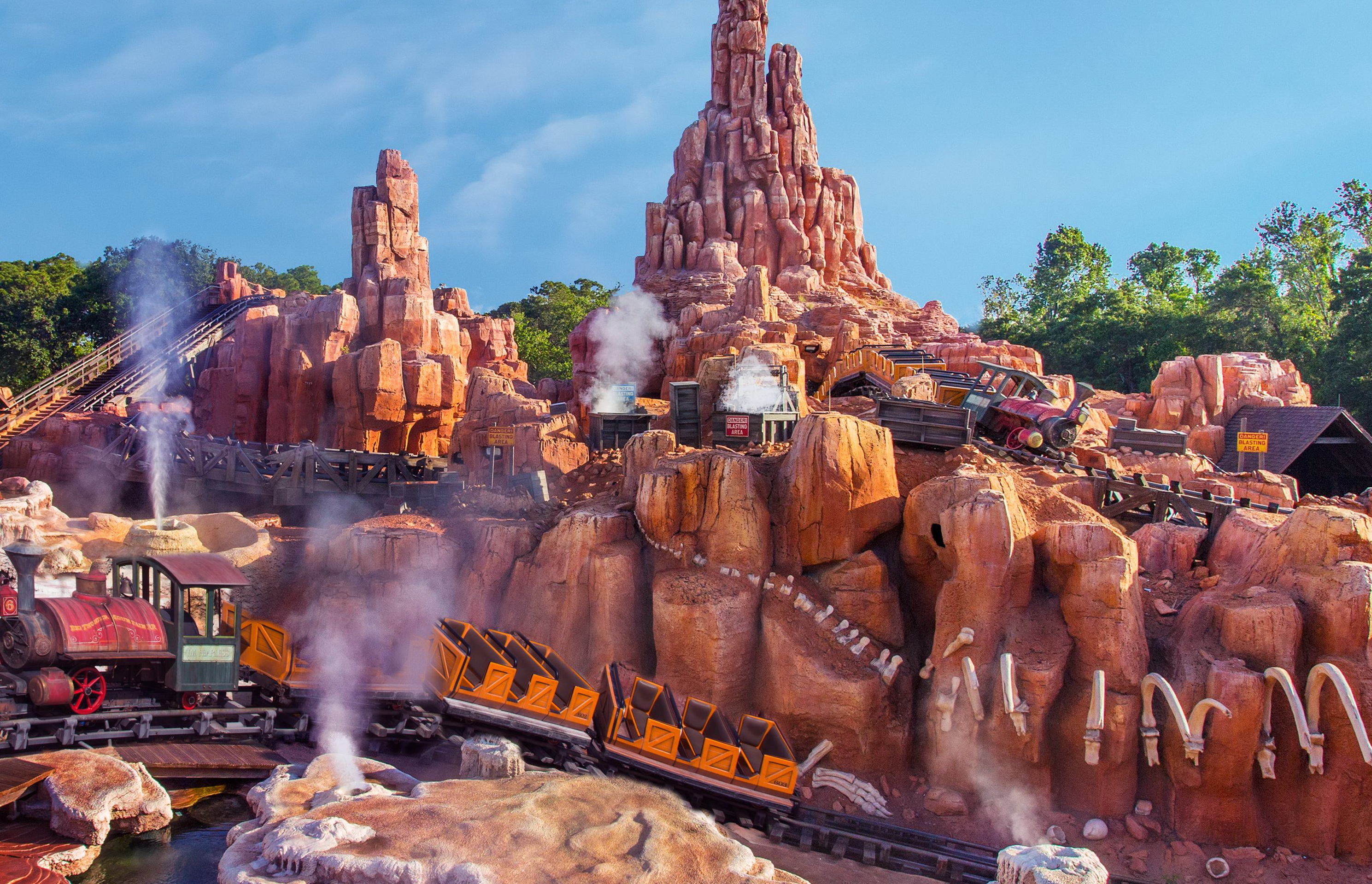 Mickey or Harry Potter, animals or superheroes, wet or dry? All the answers are at Orlando Parks. There are different ones, which will appeal to all children and teenagers.
Walt Disney World Resort
4 theme parks (Disney's Magic Kingdom, Disney's Hollywood Studios, Disney's Animal Kingdom and Epcot) and 2 water parks (Disney's Typhoon Lagoon and Disney's Blizzard Beach).
Universal Orlando Parks
With Universal Studios Orlando, Disney World's first competitor created with the help of Steven Spielberg, and Universal Island of Adventureswith the famous Harry Potter attraction.
There are other parks, like LEGOLAND for the little ones, SeaWorld for lovers of the Big Blue, Aquatica for those who like to hang out in swimsuits…
Read also: Parks in Orlando, which ones to visit?
don't forget to take skip-the-line tickets to enjoy all the attractions without waiting! More info in our article.
Long & Scott Corn Maze in winter
Long & Scott Corn Maze
It grows, develops and invades new little corners of the earth every year: the corn of Frank Scott and Billy Long. And it's an opportunity every winter to try and navigate it, to find your way around and get out of it, during the labyrinths organized on the farm!
Long and Scott Farms
26216 County Rd 448A
Mt Dora, FL 32757
Fun Spot America Theme Parks
A family-run theme park, Fun Spot America Theme Parks has been delighting children in Orlando and area since 1969. The park is proud to have purchased the tallest Skycoaster in the world in 2007, to have several parks in Florida ( in Orlando and Kissimmee), and owning the only wooden roller coaster in the state.
Fun Spot America
5700 Fun Spot Way
Orlando, FL 32819
Our animal friends
Central Florida Zoo & Botanical Gardens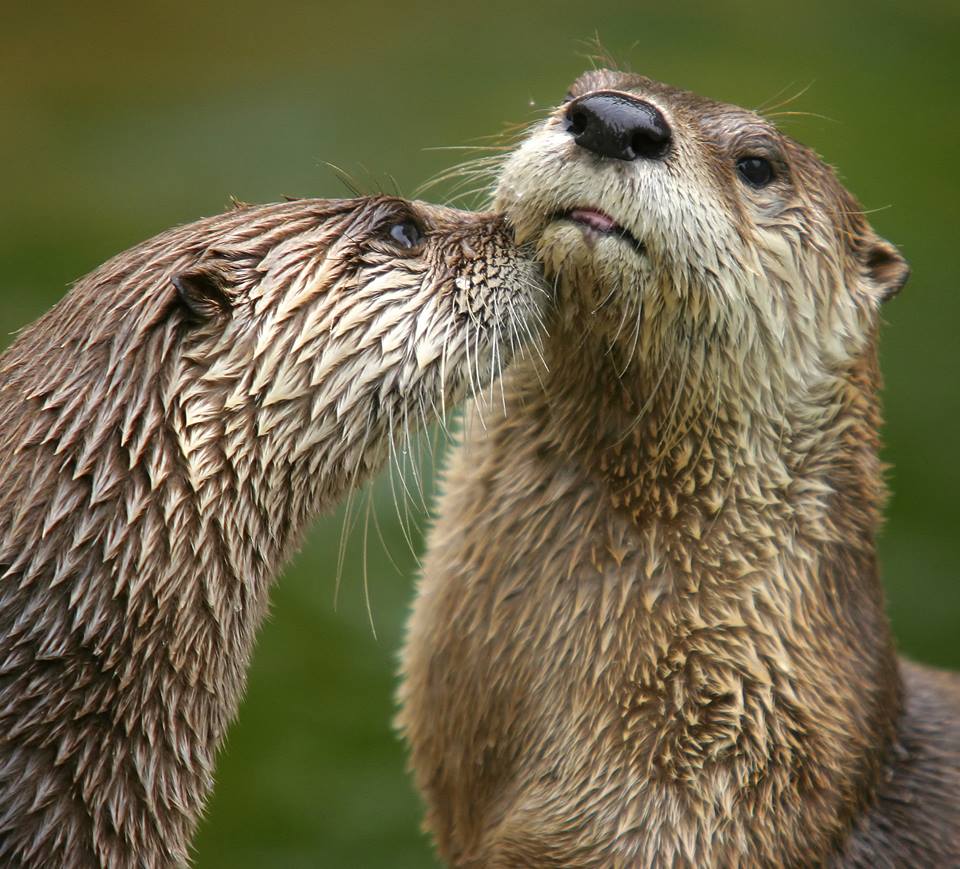 Discover Florida's tropical universe at Central Zoo & Botanical Gardens, a green and animal paradise since 1975. Here you can admire 500 animals of more than 250 species, including the largest collection of venomous snakes in the Southeast, and take a walk in the lush and verdant gardens of the place, and try your hand at tree climbing.
Central Florida Zoo & Botanical Gardens
3755 W Seminole Blvd
Sanford, FL 32771
Gator Land
In another register, less bucolic, Gatorland allows you to approach alligators and crocodiles, including 4 quite rare, white alligators. If you're not big on scales and fangs, you can always have other scares on their zipline, or go for a walk and photograph birds.
Gator Land
14501 S. Orange Blossom Trail
Orlando, FL 32837
Mother Nature and sports
The Kissimmee Zipline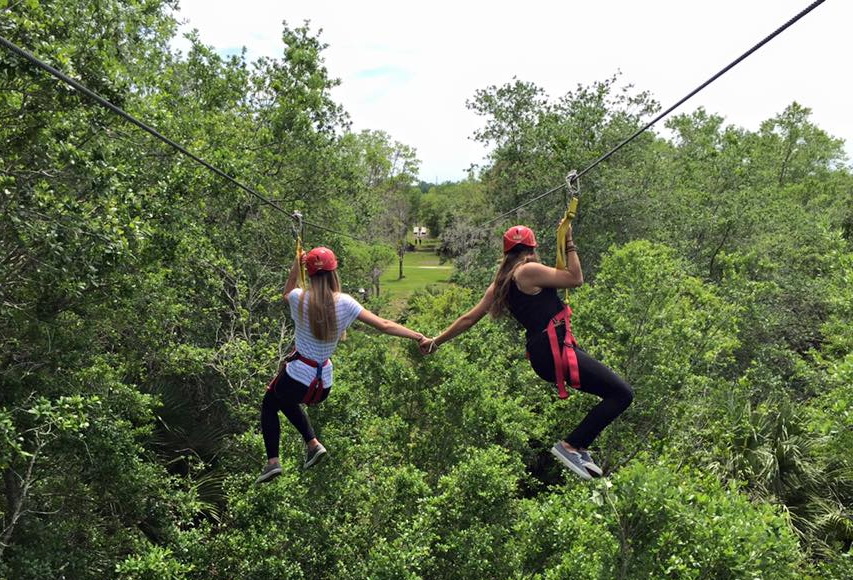 Take to the skies and experience life from above with the Zip Orlando™ zipline in Kissimmee, which is actually on the same premises as Green Meadows Petting Farm. In all, there are more than 1.3 km of ziplines that take you more than 100 meters above the ground…
Zip Orlando
4509 South Orange Blossom Trail
Kissimmee, FL 34746
Orange County Bike Trails
Orange County is crossed by more than 1500 km of trails and bike paths, which take you from Santa Ana to San Juan Capistrano, from Brea to the beach… The paths are divided into different kinds; some are completely out of traffic, others sometimes a little on the road, but all of them allow you to discover corners of Florida that you never knew existed.
AirHeads Trampoline
A huge trampoline room, AirHeads Orlando allows hyperactive people to exercise well and all children to have fun in the air, whether it's jumping, playing dodge ball in the air, or even putting their feet up a little on the ground to spin to the arcade games.
AirHeads Trampoline
33 W. Pineloch Ave
Orlando, FL 32806
Learn to understand, understand to learn
Wonderworks, the family amusement park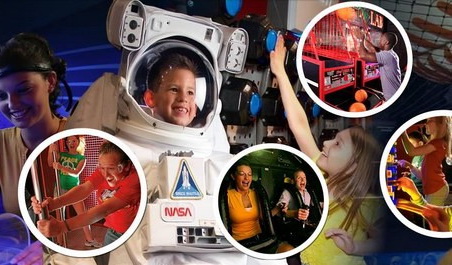 Wonderworks in Orlando, it is the amusement park par excellence for all those who doubt before having seen. They can then find themselves in the heart of a tornado, in the middle of the lab of a mad scientist on the verge of an explosion, about to embark on a secret space mission… In short, a park where you learn by having fun and having fun learning.
wonderworks
9067 International Drive
Orlando, FL 32819
Crosby Observatory – Orlando Science Center
A beautiful center dedicated to science, the Orlando Science Center's mission is to bring to life in the imaginations of young and old the desire to create, innovate and share. Don't miss the Crosby Observatory, Florida's largest public telescope, which is available at various times of the day and night to admire the skies.
Orlando Science Center
777 E. Princeton St
Orlando, FL 32803
Children's Library – Orlando Public Library
In a very special universe conducive to the journeys of the imagination, the Children's Library of the Orlando Public Library welcomes you under a canopy which is in reality a large open book, its walls are painted with scenes from the Wizard of Oz, and a beautiful sculpture of Jack and the Beanstalk sits in the room. All children will find something to dream about, whether with a comic strip, a manga, a small book or a beautiful encyclopedia.
Orlando Public Library
101 E.Central Blvd
Orlando, FL 32801
Photo credit: https://www.facebook.com/LEGOLANDFlorida/
Are you looking for an apartment/house in Orlando?
Contact us.