After giving you my itinerary for a one week road trip in New England, I wanted to come back to Boston. Boston looks like a small concentrate of Europe in North America. One of the oldest towns in the country, it has kept a fairly straight plan, colonial buildings with very English facades, an atmosphere steeped in history. Bordering Cambridge, where Harvard University is located, Boston seems suspended halfway between Europe and the Americas. It is often neglected in favor of its cousin New York, more American, more exotic. But when you have toured the Big Apple and want to come back to a more humane, more charming big city, which plays on sobriety and not excess, I advise you with all my heart to come to Boston, if possible. in autumn. With a friend, we made it our destination in October 2018. From the height of our three days spent there, I cannot boast of knowing Boston in depth, but here are some visit ideas that charmed us this fall for anyone looking for what to do in Boston.
The Beacon Hill neighborhood
The neighborhood of Beacon Hill not full of cafes or fashionable boutiques. Its few blocks are simply there, on a slope, wedged between the Boston Commons Park and North Station surroundings. But its houses laid out in rows, in the English style, and its beautiful facades invite you to stroll. We went randomly through the streets, according to our desires according to a beautiful climb of stairs, an enticing square with its opulent houses.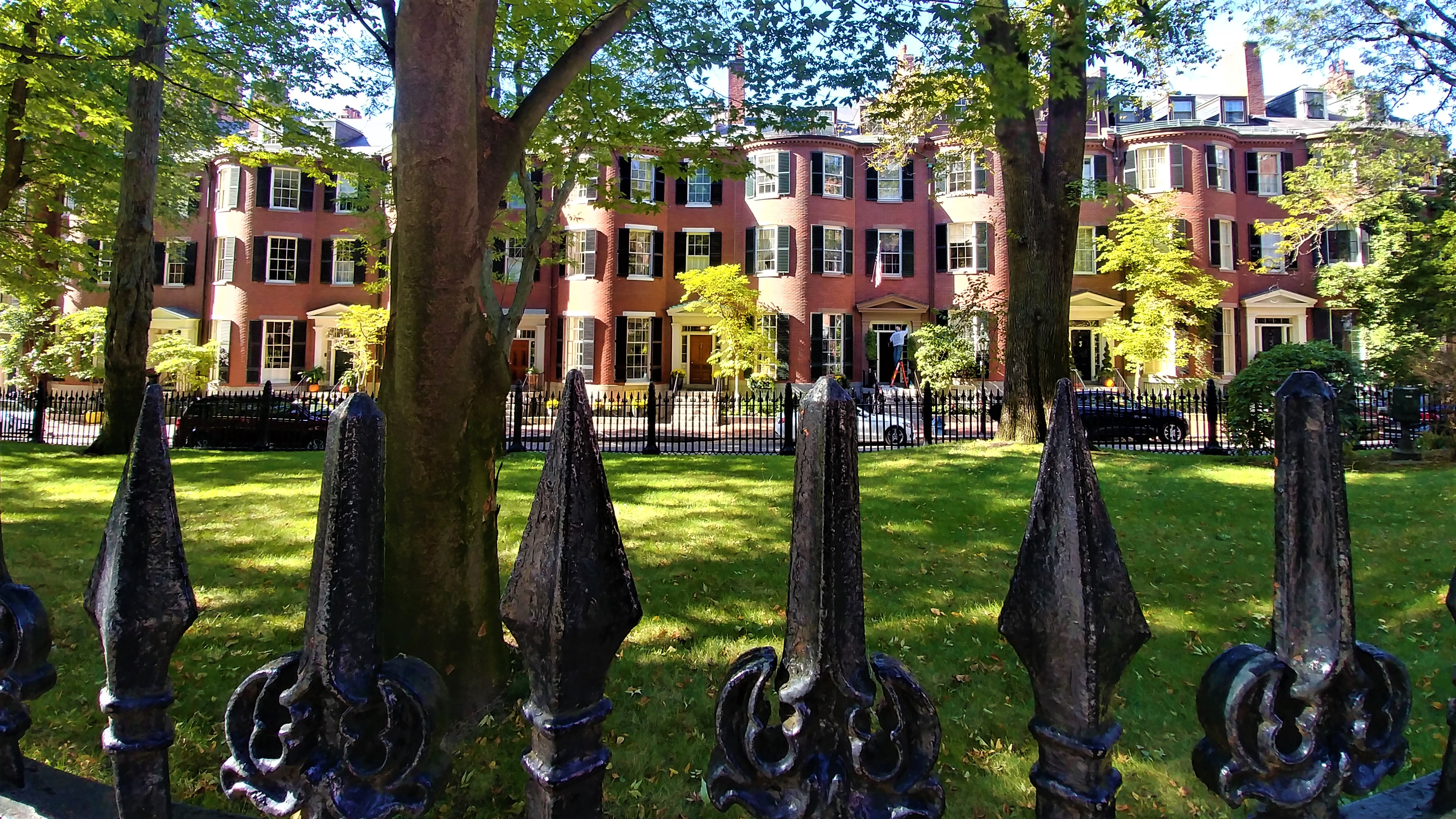 Louisburg Square
I wanted to go see the Acorn Street, the street that I thought was the oldest in the United States. Turns out it's mostly Boston's most photographed street, which says a lot about my memory, which is often pretty close. Why such fame? This very narrow lane by American standards (a sign indicates that it is "dangerous") is paved, which surely makes it a curiosity. Certainly nothing exceptional for Europeans, but even if you are in the neighborhood, take the little detour, the place is cute.
Acorn Street, the most photographed street in Boston
Ultimately, more than the star streets of Instagram, it's the atmosphere that charmed us. The steps are decorated with authenticity and good taste. A few pumpkins, quirky cucurbits, nothing flashy. Just a brick residential neighborhood, a low-key party vibe, and the smell of fall in the air.
So many pumpkins! I'm dying of ecstasy.
The Freedom Trail
In order not to worry too much about a visit to the city center, we opted for the "turnkey solution for lazy people", namely the Freedom Trail. This fine initiative by the tourist office helps many tourists by offering them a 4 km circuit materialized in the sidewalk. You don't even need to know how to read a map! Nor to ask questions! Just find the tourist office, then follow the red band that criss-crosses Boston and retraces the colonial and independence history of the city. The tour is so well done and takes you to such interesting places that it took us two days to complete. Between the sites visited, the shops, the restaurants, the cafes on the way… we took our time and that's fine. But if you are less likely to scatter than us, the circuit is possible in a day, or even half a day at a run (but that would be a bit of a shame…).
After the Boston Commons park and the Massachusetts State House, here we are soon on School Street, with the oldest school in the country, the Boston Latin School. Founded in 1635, it is still active! A plaque commemorates its foundation and just opposite, this pretty building (if someone can enlighten me? We did not understand if the school is still there or if the building has nothing to do with the Sauerkraut…).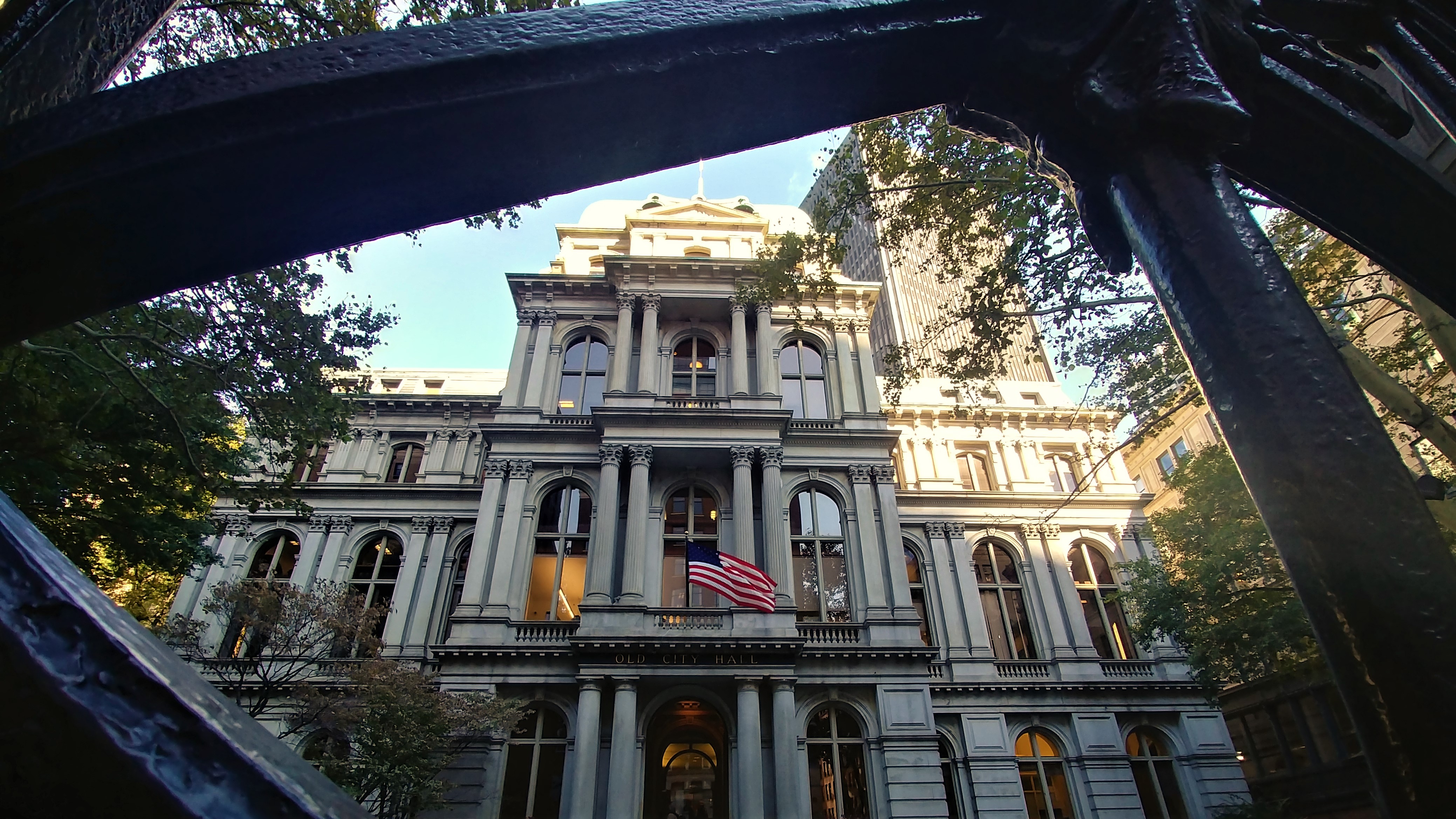 The Boston Latin School, a historic building in downtown Boston
A few meters away, theOld State House. This small structure, dwarfed by the skyscrapers surrounding it, is moving, as it has stood the test of time. Built in 1713, it is one of the oldest buildings in the United States (this time, I'm sure!). Now transformed into a museum, it originally housed the government authorities of the colonies of the New World.
Moving little Old State House, tiny in the middle of skyscrapers
We continue our journey. The circuit takes us to Faneuil Hall and Quincy Market, but I'll come back to it a few paragraphs later, because you can easily spend several hours there. We stop a bit atUnion Street Park which reaches out to us with its swings and its view of the silhouette of downtown Boston.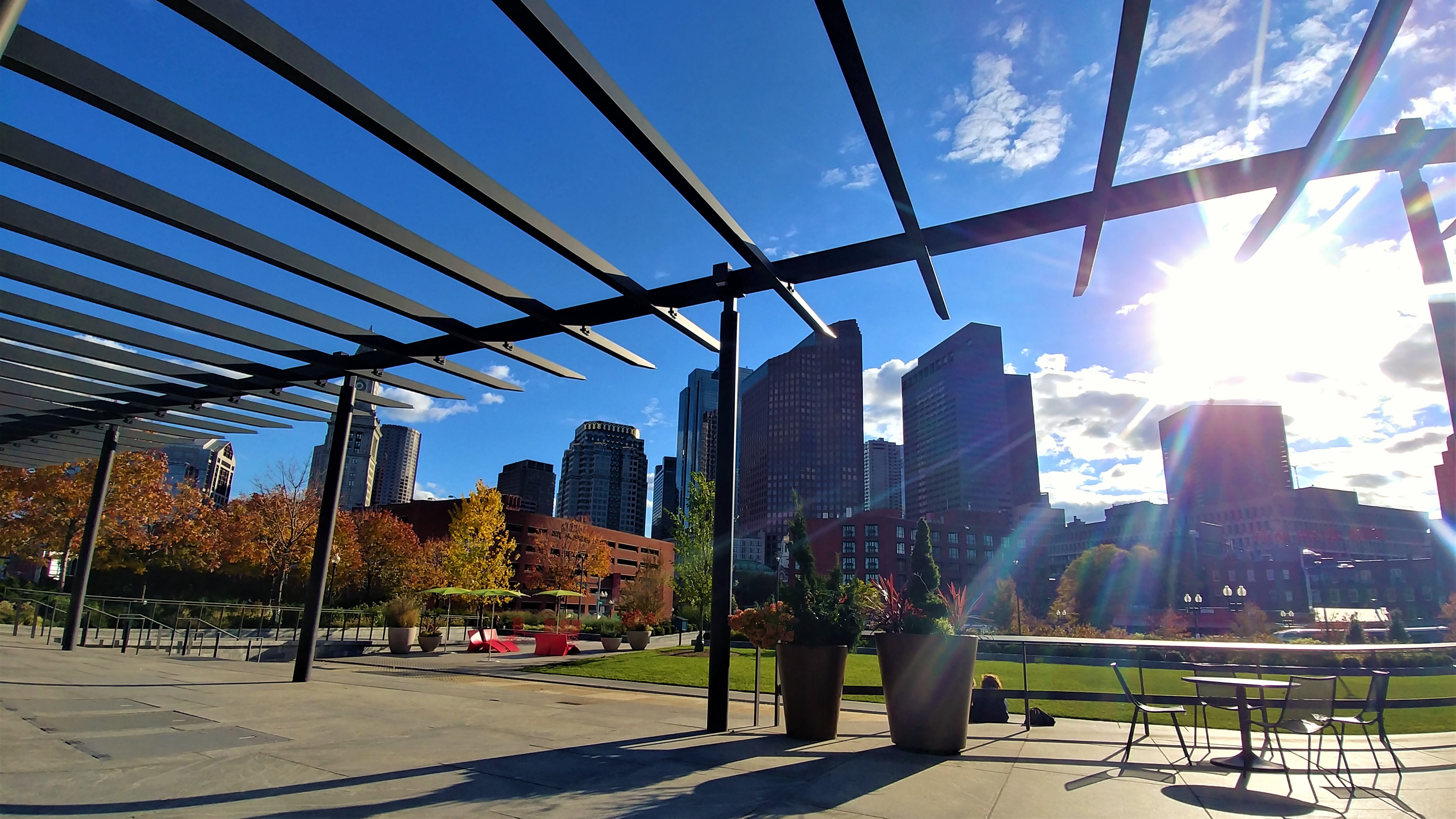 View of the skyscrapers from Union Street Park and its swings
Right next to it we pass theUnion Oyster House, another old building, then a small street leading to Little Italy. Whoops ! Could we be wrong? I told you that we could do without a city map for this circuit, but it's a bit of a problem when I travel, I MUST always have a map with me. Without a plan, I feel completely naked. But with a plan, I can do anything, conquer any city. And I did well to have kept it with me, because by dint of yawning to the crows while admiring the buildings, we have several times deviated from the right path.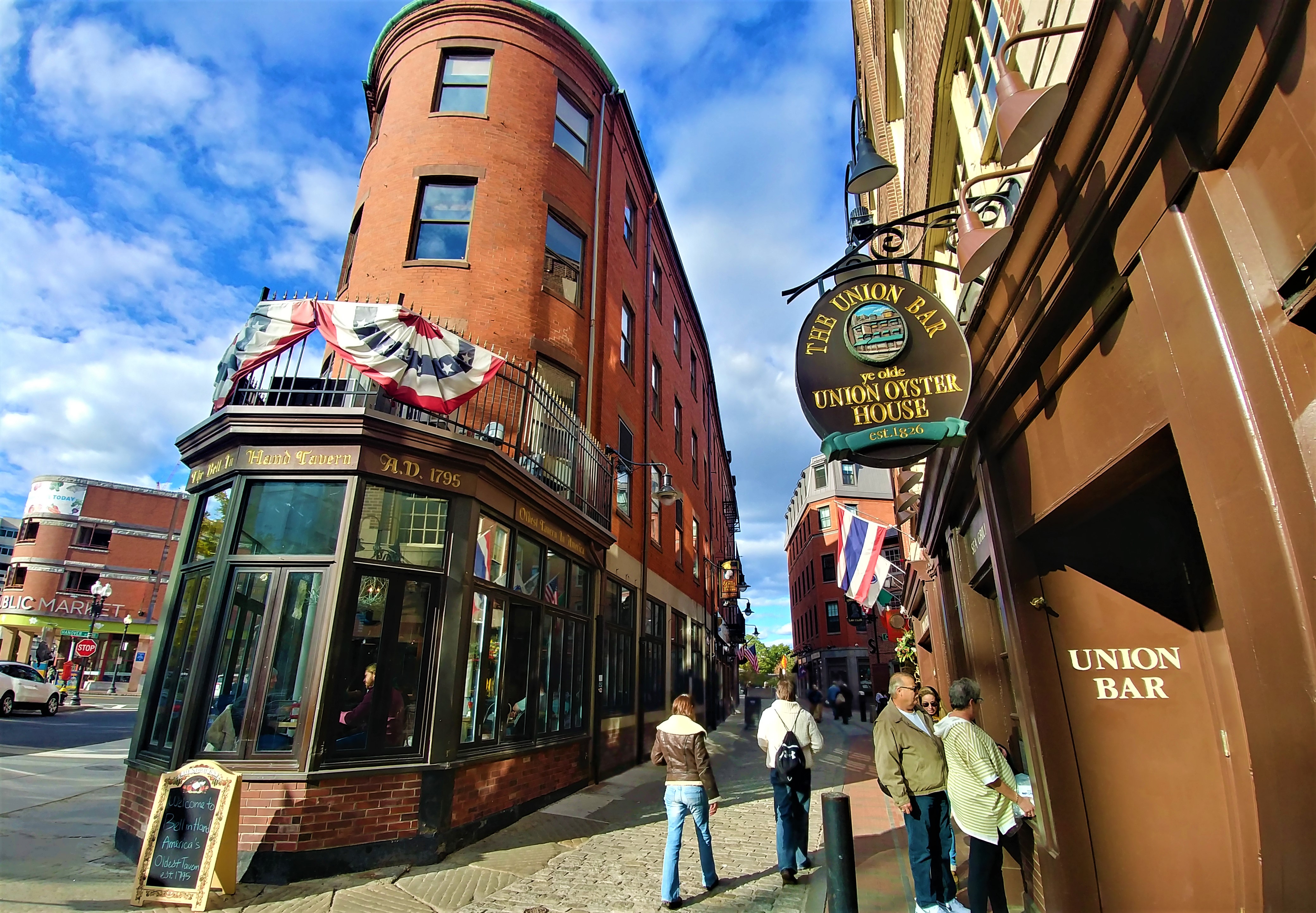 Oyster House, a Boston institution
So here we are at Little Italy, with its streets lined with trattorias, pizzerias, pasterias and other Italian-sounding shops. Wasn't the Freedom Trail supposed to trace British decolonization? What are the Italians doing in this mess? Everything is explained when we arrive at the house of Paul Revere, high figure of the American Revolution. This maisonette, which dates from 1680, is nestled in the Italian district. I would have liked to show it to you, but the rest of my photos unfortunately do not do justice to the places admired. We ended up there for the day, exhausted and with only one desire: to return to find the retransmission of the game of the Red Socks against the Dodgers (baseball game between the leaders of the two national leagues)!
The next day we finished the Freedom Trail but the weather was less festive. I have to say that if you are short on time, the sites offered on the other side of the bridge are less worth the detour, and I would advise concentrating on the south side of the city.
The Quincy Market
We spent literally half a day around the Quincy Market. You can eat there, shop there, admire street performances and beautiful urban panoramas… We didn't need much to keep us busy.
The Quincy Market is a huge hall built at the beginning of the 19th century. Today, the ground floor is occupied by a long succession of food stalls, which serve just about everything, from falafels to lobster rolls and vegetarian moussaka (which I carried my choice), waffles and even an Irish pub. I loved the food court under the beautiful dome, which made you forget that you were eating out of polystyrene dishes…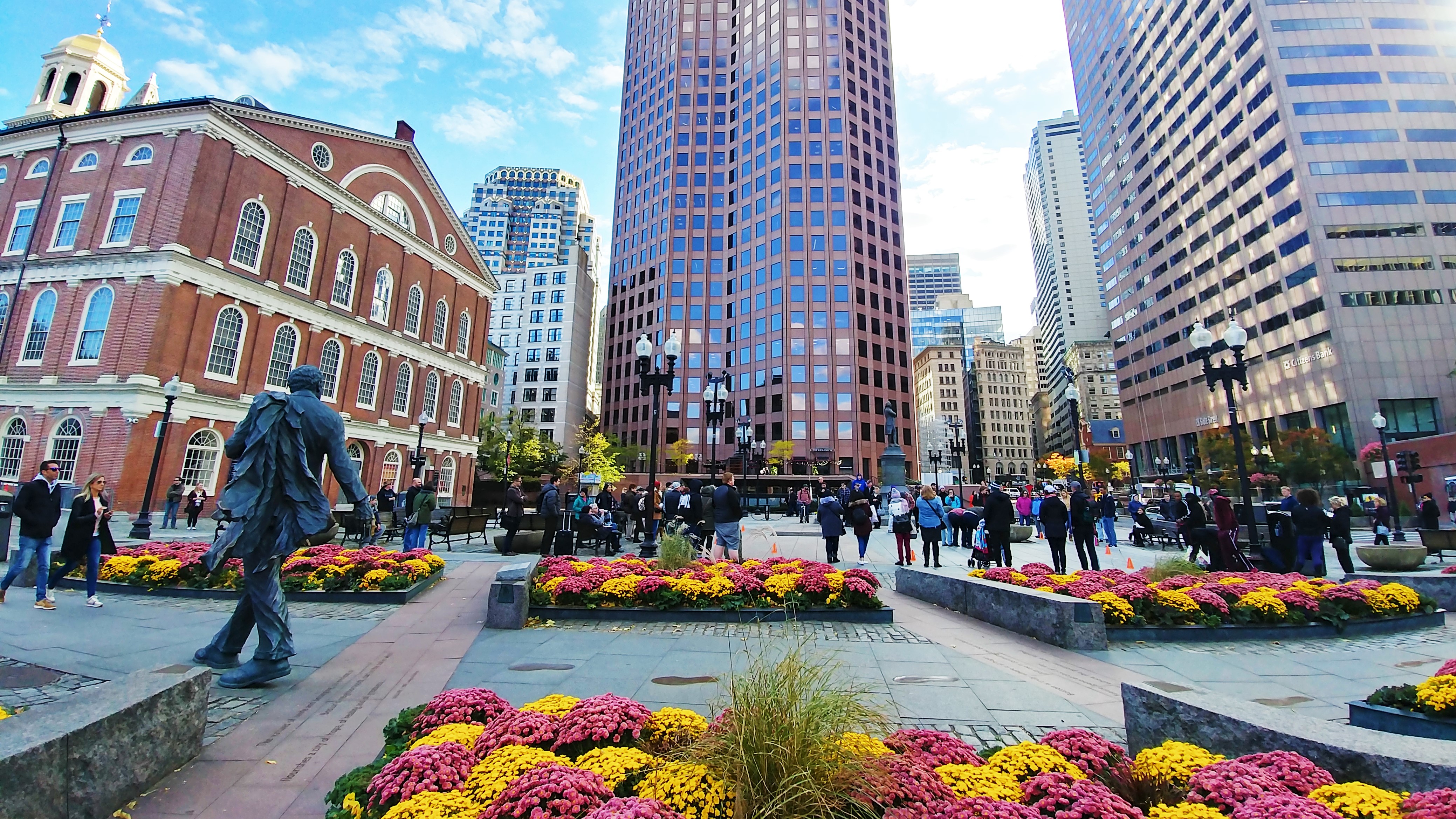 Faneuil Hall, right next to Quincy Market
All around the hall, shops and cafes. We couldn't resist the urge to do a bit of window shopping and if a few youth shops left us quite perplexed (but what is this throwback to the 1990s?? Who has want to relive that?!), we also found something to crack a little. And to finish, a good little pumpkin spice latte to perk up before returning to our accommodation.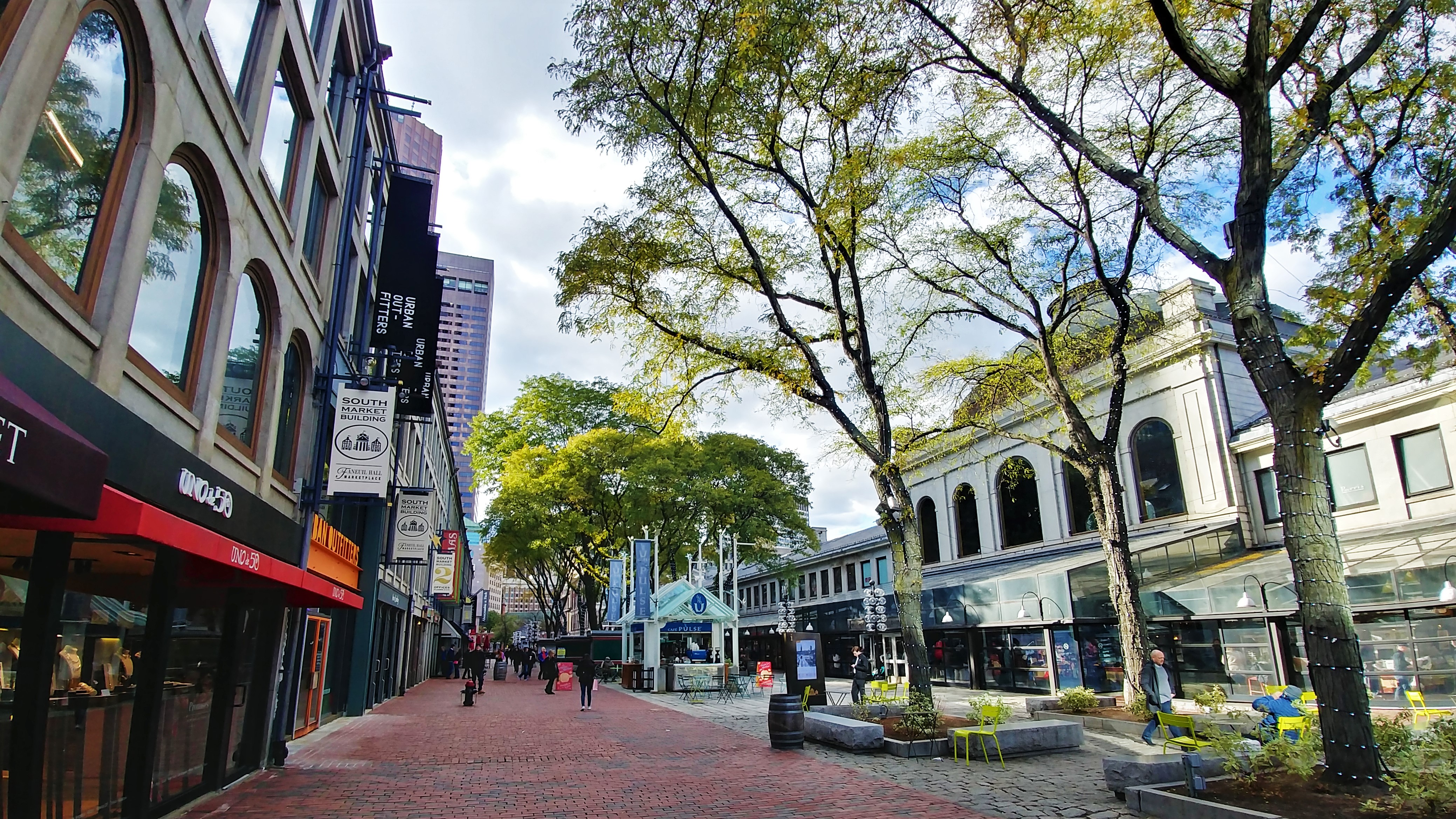 With these three suggestions, I think you can easily fill two days without rushing, or a big day if you don't particularly like shopping and hanging out in cafes like us. Boston has a lot of other sites to see and I'm sure I'll be back to explore all of this. I look forward to your suggestions in the comments for my next visit!
Getting Around Boston
All the districts that I propose to you are easy to visit on foot. Bring good shoes, but you probably won't need to take public transport. If you are not staying downtown, Boston has four subway lines, commuter trains and of course buses. I advise you to choose accommodation close to the metro or suburban trains so as not to worry about the bus network.
Where to stay in Boston
Buy travel insurance for the United States
And you, do you know Boston? Did you like ? Do you have any advice on what I can see next time? Hear, hear. This post contains affiliate links.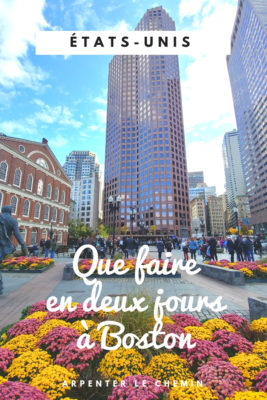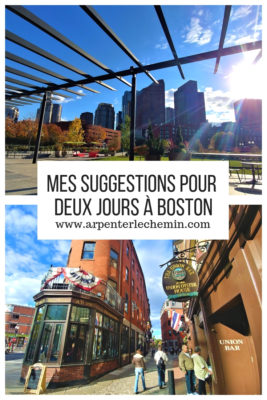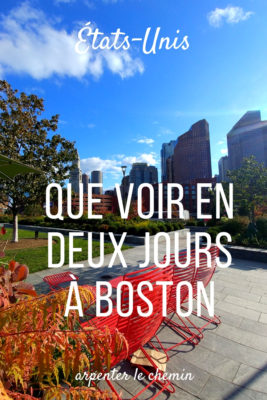 Similar items