You should know that accommodation in Milan is relatively expensive and therefore you will have to move away from the hyper center to find hotels at affordable rates.
That's what we did. We opted for nice hotels between the central station and the city center.
Ai Suma Hotel and 21 WOL are two well-located addresses, with public transport nearby to quickly and easily reach the heart of Milan. We detail this below.
If your budget allows, you can opt for hotels near the Duomo or La Scala, which are really the heart of the city. You will need to count at least 200 € per night in season for a nice and well located address.
21 WOL
Via Enrico Noe, 24
Double room with breakfast from 100 €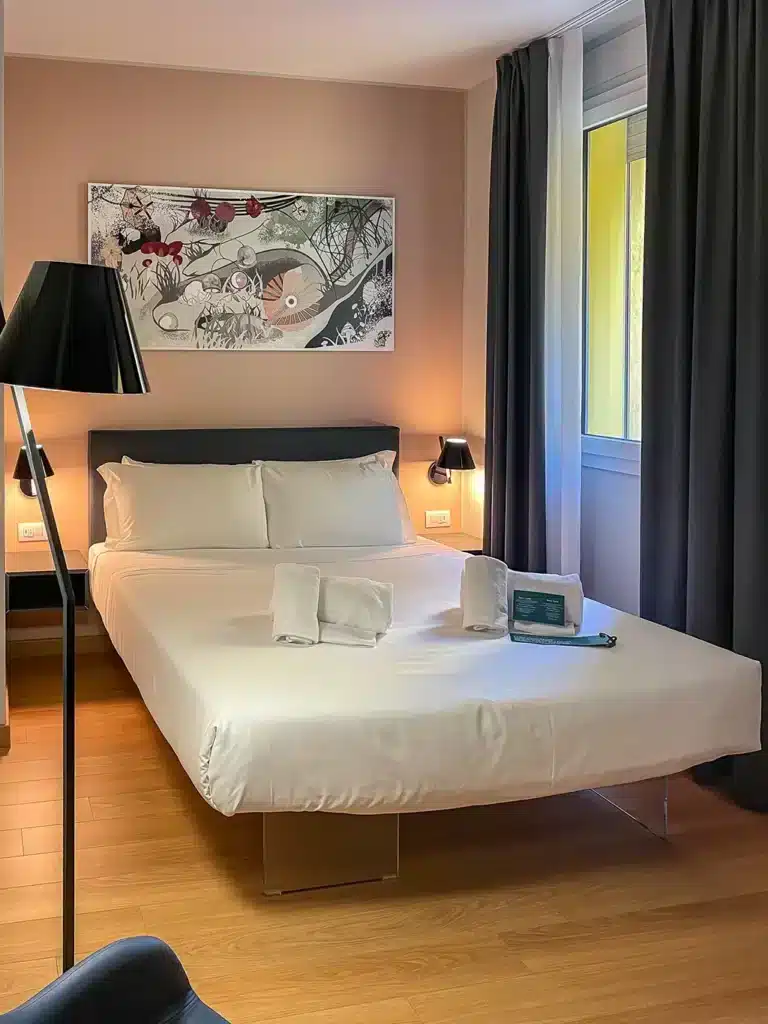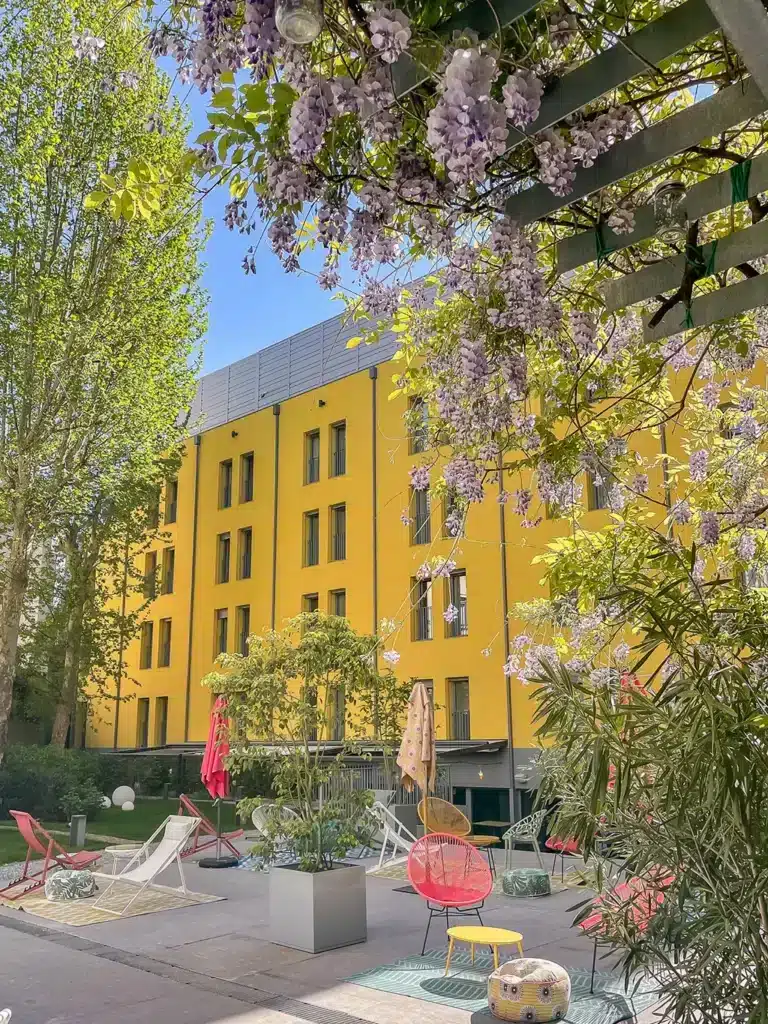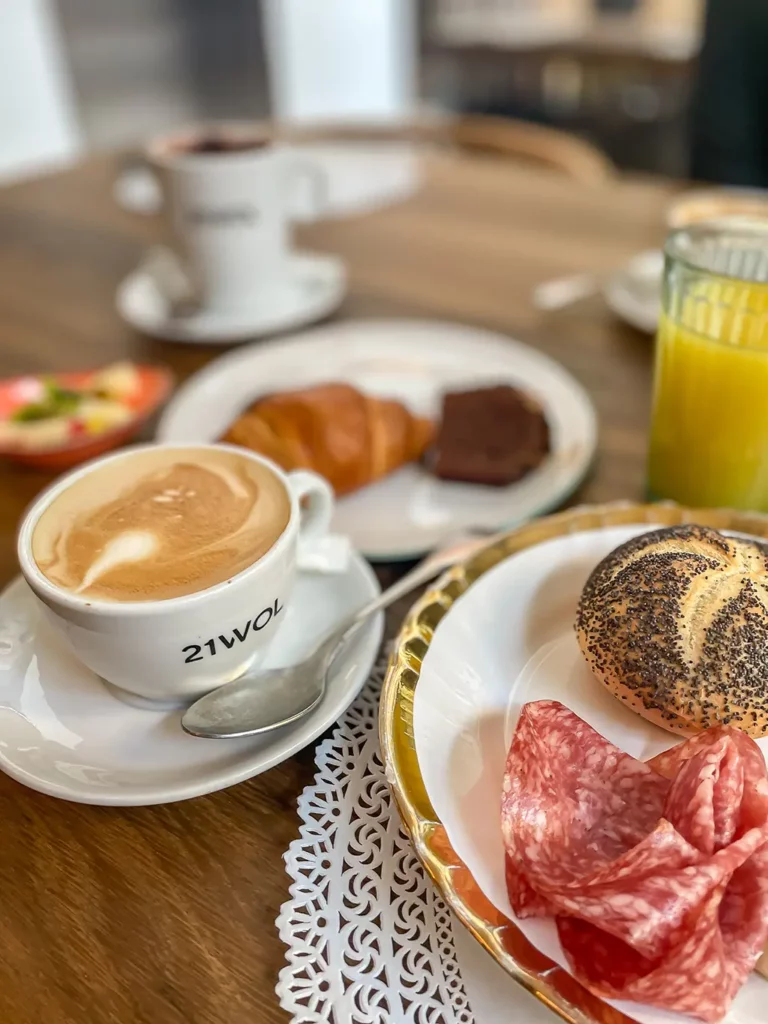 This 3-star hotel has 120 modern rooms and is located in the student and university area (Citta Studi) of Milan.
This place is more than a "simple" hotel. It is also a coliving space (sharing common space, while having private accommodation), coworking and bar/restaurant. In short, a real meeting place.
We love the garden and the very pleasant terrace for sitting down or having breakfast.
We appreciated the friendly staff and the quality breakfast. It is possible to have eggs (omelette, scrambled or fried eggs) prepared by the chef at no extra charge.
The rooms are simple, but practical, spacious and clean. They have good bedding.
We loved the young and relaxed atmosphere of the place as well as the decor of the common areas. Ludivine was able to settle down quietly to work and manage urgent orders.
Very good value for money for Milan.
To get to Milan city centre, a good 5 minute walk is needed to reach Loreto station on line 1 (red) of the metro. 5 stops to the Duomo of Milan.
Ai Suma Hotel
Via Spallanzani, 6
Double room with breakfast from €139 per night.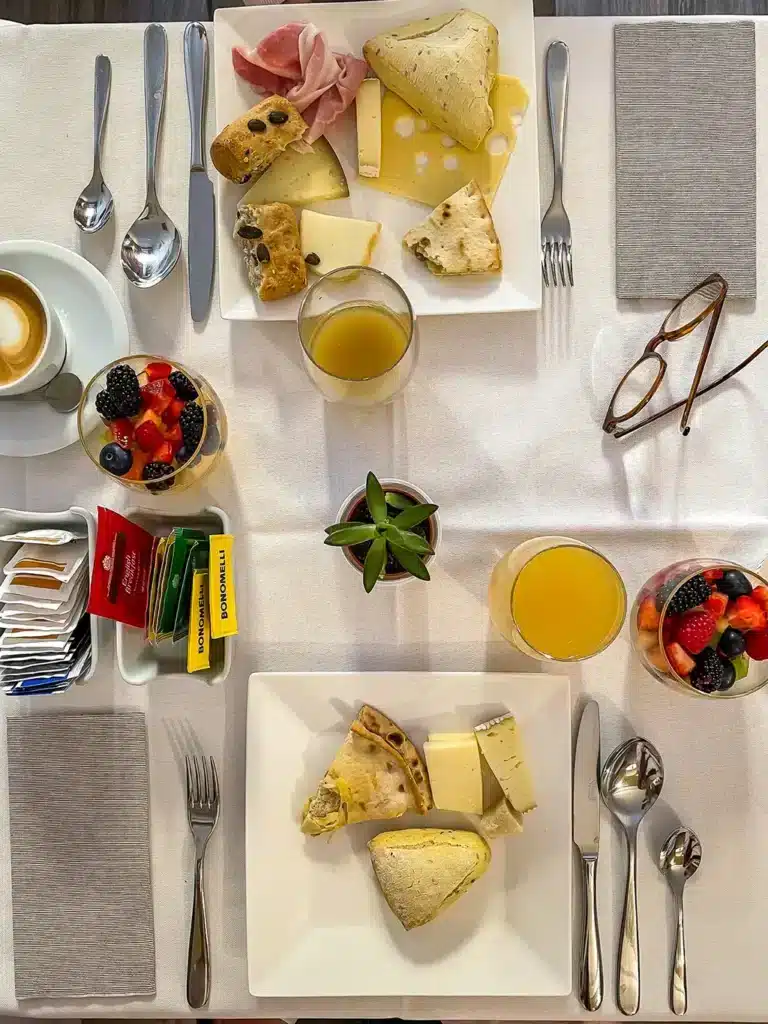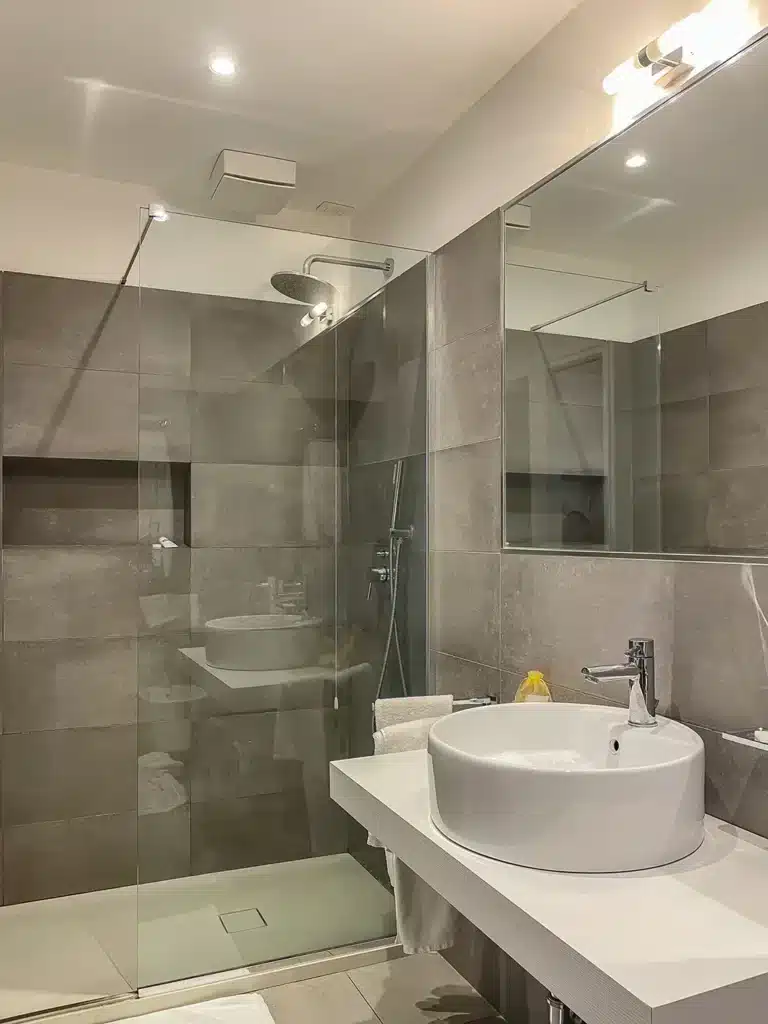 This 3-star hotel is located not far from Milan Central Station and just a few steps from Porta Venezia metro station, as well as 300 meters from the Indro Montanelli public gardens. Its location is convenient for visiting Milan.
To get to Duomo Square, count a good 20-minute walk. By metro, it's only 3 stops on line 1 (red) and you're in Piazza del Duomo.
The 3-star hotel is housed in an old building with a pretty interior courtyard.
This boutique hotel is located on the first floor and has only 10 rooms which have all been tastefully renovated. The welcome is very friendly and the atmosphere is family.
The rooms are spacious and have good bedding and a modern bathroom.
The breakfast served between 7 a.m. and 10 a.m. offers a wide choice of pastries, fruit and fresh orange juice, bread and jam from small producers, as well as quality cheese and cold cuts. Flawless in a charming boutique hotel with excellent value for money.
These hotels are full or not in your budget, here are some alternatives.
We would also have liked to try the Ostello Bello and Ostelo Bello Grande hotels, which look cool and are well located in town. In addition, these hostels offer dorm beds at competitive rates, but also have rooms with private bathrooms.
Here are two more nice addresses, which combine good location, pleasant service and chic and contemporary design:
The Square Milano Duomo (Via Alberico Albricci, 2/4) or Senato Hotel (Via Senato, 22), housed in a neoclassical palace in the heart of Milan's fashion district.
Do you want an address with a rooftop swimming pool and a panoramic view?
So it's up toHotel VIU Milano (Via Aristotile Fioravanti, 6) which you must go.
Booking accommodation in Milan can be quite a headache, as prices in the city center can quickly climb and honestly be out of reach for most of us.
We therefore advise you to book your accommodation as soon as possible in order to benefit from a wide choice and more affordable prices.
Book a accommodation in milan.